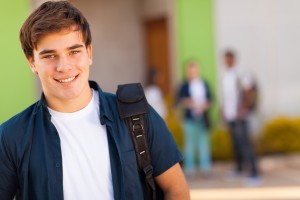 When We Fall or Fail
"A righteous man falling down before the wicked is as a troubled fountain, and a corrupt spring." (Proverbs 25:26).
As a born-again child of God we know that we are not perfect, just forgiven. We should also know that, even trying our best to live for our Lord, there is times when we are going to mess up and fall short. We should never allow this fact to become our excuse to live carelessly or without keeping watch over our flesh. We are warned several times in the Bible to live our lives soberly, in front of a lost and dying world. It may be a fact that we will "fall short", but we do not have to fall far or to stay in a perpetual stumbling motion.
We need to meditate upon our verse today and know that when the lost see us stumble or fall along the way that it makes it harder for someone else to reach them with the Gospel. The Gospel message is the "good news" as referenced in the previous verse of this chapter. Proverbs 25:25 As cold waters to a thirsty soul, so is good news from a far country. As our verse today implies, when we fall, it poisons the waters that a lost person's thirsty soul's longs for.
There are some steps or precautions that we can take to help keep us from stumbling or falling too far in our daily walk.
First we need to walk a path of humility. The "higher" that people seem to get in this life the easier it gets for them to lose their balance and the harder they will fall when they do. It really is hard to stumble, or to fall far, when you are down on your knees.
Next we need to stay focused upon God's Word or His rule book for our lives. We need to allow God to order our steps. Psalms 37:23 The steps of a good man are ordered by the LORD: and he delighteth in his way. 24. Though he fall, he shall not be utterly cast down: for the LORD upholdeth him with his hand. If you will notice, the times when you get caught speeding or breaking the traffic laws is when you have allowed yourself to get in a hurry or to be distracted from seeing the road signs. It is much the same way when we do not allow time for God's Word or we get distracted from what we already know to do.
Finally, when we do mess up we need to go to God immediately for His forgiveness. It is when we allow our sin to pile up that it becomes a stumbling block to others. 1 John 1:9 If we confess our sins, he is faithful and just to forgive us our sins, and to cleanse us from all unrighteousness. We should go to God in prayer for His forgiveness and do not allow our failures to poison the waters for others.
Have a great (not poisoning the waters) day!
Written By Missionary: L. Key