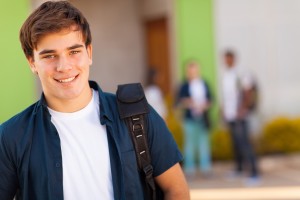 The Battlefield of Our Minds
"For innumerable evils have compassed me about: mine iniquities have taken hold upon me, so that I am not able to look up; they are more than the hairs of mine head: therefore my heart faileth me. (Psalms 40:12)"
David is asking the Lord to preserve him and to keep him from the evils which were all around him (v10-15). He knew he was in a battlefield unlike the others he had fought so well upon. David was a warrior upon the front lines of the physical battlefields. He was the one who had the faith to slay the giant when all others were hiding out in the midst of the battle.
However, I believe that David, in this scripture was acknowledging another group of enemies and a whole new battlefield: his mind. Probably the two greatest sins he was known for were adultery and murder. Both of these sins, like so many (if not all) others, starts within our minds. The battlefield of our minds is not like a physical one with visible enemies that you can target and attack. If you need help on this battlefield you can call out to others for their backup and support. But there is a different type of enemy that attacks you mentally. To win this battle you must have the help of the Lord.
You probably do not want to tell other men or women every enemy (wicked thought) that enters your mind, but you had better tell the Lord about them. David said the evils that compassed him were so many they were innumerable and he could not even look up. This great man was humbling himself before God, knowing God was the only reinforcement that he needed on this battlefield.
We must all do the same. Ask God today to preserve you and to protect you from the enemies who want to creep into your mind and set up camp there. We cannot always prevent every enemy or thought which comes into our mind. But we can stop them, with God's help, from taking over if we will ask for God's help then allow Him to do His work.
Have a great (guarding the battlefield of your mind) day!
Written By Missionary: Larry Key